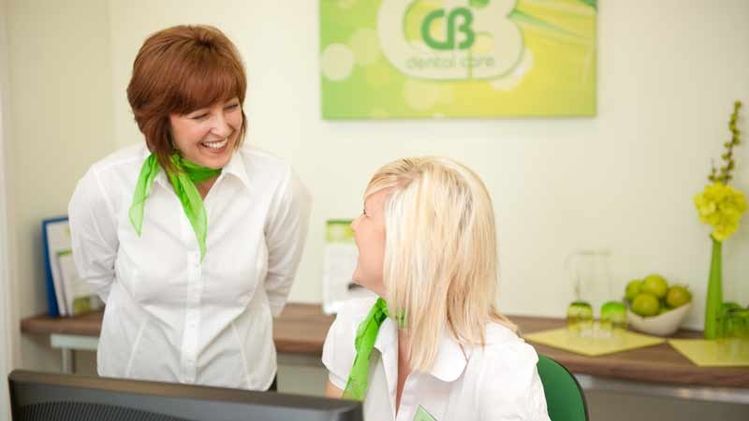 About Chris Bird Dental Care
Our personal service concentrates on you, the customer, and in providing everything from teeth straightening to dental veneers and root canal treatment in a relaxed, comfortable and stress-free environment. Driven by a commitment to excellence and compassion towards all our patients, Chris Bird Dental Care is your dedicated partner in dental and oral hygiene.
Helping you to feel at ease
"Chris Bird was extremely sensitive to my being very anxious. He put me at my ease and made the treatment very easy for me to cope with. Big Thanks" writes Linda
Some people feel a deep-seated anxiety about dentistry. We understand. Please discuss your fears with us and we will do everything we can to help.
Materials and procedures
Cosmetic dentistry is coming of age with new materials and procedures. To help maintain a healthy, youthful appearance qualified dentists at our practice can provide treatment to plump and smooth skin and lips, whiten teeth, correct crooked or misshapen teeth and fill unsightly gaps. If any aspect of your appearance concerns you, no matter how trivial it may seem, please discuss it with us. We may be able to help.
The very latest in modern dental technology
Our practice is equipped with computerised imaging systems including digital x-rays, intra-oral cameras and dental education. This assists the dentists in establishing each patient's individual needs.
Preventive techniques
We are committed to continuing education and keeping abreast of changes in modern dentistry. Most of all, we encourage preventive techniques – helping you to understand how to maintain the health of your mouth and keep it free of tooth decay and gum disease.
Dental Care Plan
We are delighted to offer the Dental Care Plan – our own membership scheme, which enables us to provide you with a balanced approach to your dental needs restoring your mouth to full dental health with high-quality care from us at an affordable price.
Looking after children's teeth
Children are always welcome – however young they are. We aim to prevent dental disease rather than treat it at a later date.
Cross-infection control
We have the latest advances in cross-infection control incorporating a dedicated sterilisation room.

107-109 Walsall Road, Cannock,


Staffordshire WS11 0HP
New patients are welcome at Chris Bird Dental Care in Cannock, Staffordshire. Book your appointment today.